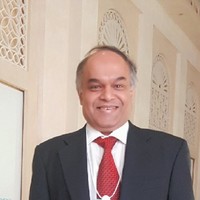 Based in London, Ajit's work spans research, entrepreneurship and academia relating to artificial intelligence (AI) and the internet of things (IoT). He is the course director of the course: Artificial Intelligence: Cloud and Edge Implementations. Besides this, he also conducts the University of Oxford courses: AI for Cybersecurity and Computer Vision. Ajit works as a Data Scientist through his company feynlabs – focusing on building innovative early stage AI prototypes for domains such as cybersecurity, robotics and healthcare.
Besides the University of Oxford, Ajit has also conducted AI courses in the London School of Economics (LSE), Universidad Politécnica de Madrid (UPM) and as part of the The Future Society at the Harvard Kennedy School of Government. He is also currently working on a book to teach AI using mathematical foundations at high school level.
Ajit was listed in the top 30 influencers for IoT for 2017 along with Amazon, Bosch, Cisco, Forrester and Gartner by the German insurance company Munich Re. Ajit publishes extensively on KDnuggets and Data Science Central. He was recently included in top 16 influencers (Data Science Central), Top 100 blogs (KDnuggets), Top 50 (IoT central), and 19th among the top 50 twitter IoT influencers (IoT Institute).
His PhD research is based on AI and Affective Computing (how AI interprets emotion).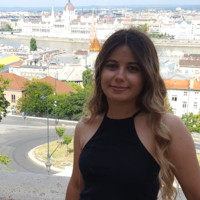 Ayşe Mutlu is a data scientist working on Azure AI technologies. Based in London, her work involves applying machine learning to the Edge
devices using DevOps pipelines.
She is a tutor in Oxford Artificial Intelligence course. She is passionate about Data Science and Machine Learning and her role at Oxford is to be responsible for all the coding and development sprints. She also works end-to-end coding in Python including deploying machine learning models to the Edge devices(like Azure Sphere) in docker containers.
She mentors young women in AI and Machine Learning and participates regularly in hackathons and speaks at  meetups.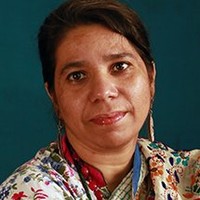 Amita Kapoor is an Associate Professor in the Department of Electronics, SRCASW, University of Delhi, and has been actively teaching neural networks and artificial intelligence for the last 20+ years. She completed her masters in Electronics in 1996 and Ph.D. in 2011, during Ph.D. she was awarded a prestigious DAAD fellowship to pursue a part of her research work in Karlsruhe Institute of Technology, Karlsruhe, Germany. She was awarded the Best Presentation Award at the Photonics 2008 international conference. She is an active member of ACM, AAAI, IEEE, and INNS. She has co-authored four books, including the best-selling book  "Deep learning with TensorFlow2  and Keras" with Packt Publications. She has more than 50 research publications in international journals and conferences.
Passionate about using her skills for the betterment of society and humankind, she spends her spare time in various AI-related IoT and healthcare open source projects. She was recently awarded the Intel AI Spotlight Award 2019 for her work on the early detection of Acute Myeloid Leukemia using AI. Her present research areas include Machine Learning, Artificial Intelligence, IoT, Deep Reinforcement Learning, and Robotics.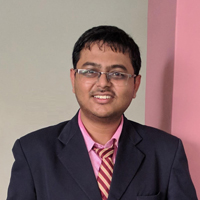 Parth Shah has completed his Master of Technology in Computer Engineering from Uka Tarsadia University. He has industrial experience of more than 5 years in the field of Artificial Intelligence, Internet of Things, Data Analytics  and Full Stack development. He has worked with many international start-up companies like OYO Rooms, VowCarClinic etc. His areas of interests are centered on the Artificial Intelligence, Deep Learning, Data Science, Internet of Things, Parallel Processing and Full Stack Development.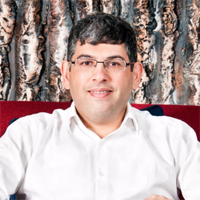 Devrim Sonmez is regarded as a high performing executive and entrepreneur with over 19 years of experience at intersection of digital and technology with various industries, over 10 years of Executive Board experience and taking a strategic role in securing Mergers & Acquisition deals worth over $170 million in technology.
Devrim's education includes a Mathematics Bachelor of Science from the leading Turkish university in Ankara, the Middle Eastern Technical University graduating in 1998 and a Master of Business Administration from the Koc University in Istanbul, graduating in 2005. He has been a guest presenter in Oxford University for the Artificial Intelligence: Cloud and Edge Implementations programme since 2017.
In 2013, he became the CEO and co-founder of Blesh Inc. which is an award winning and innovative start up in IoT space developing IoT platforms and solutions through its own research and development. It is among the top Global 5 Mobile Proximity Solution providers and is considered the first global beacon solution provider of Google Physical Web technology since 2014 with exports more than 30 countries.
Alongside these positions, Mr. Sonmez has sat on the board of several more companies and associations including IOT.ATL a program of US Metro Atlanta Chamber that intends to boost the region's tech sector in the burgeoning industry of Internet of Things products and software, the highly prestigious TUBISAD (Turkish Informatics Industrialists Association). and English Ninjas (An innovative mobile start-up for English practicing), where his influence plays an integral part in grow and success.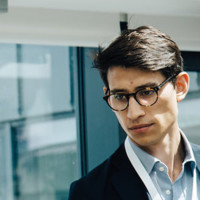 Serial entrepreneur passionate about building communities through technology with a product led approach. Simon specialises in taking new products to market or expanding an existing product to reach a new market. His experience ranges from product management, business partnerships, and community building.